Neck Firming Skin Repair Cream Anti-aging Chest Wrinkle Cream
A superb neck firming skin repair cream, best anti-aging chest wrinkle cream that makes you 10 years younger at the affordable best price. The superb neck firming cream is made of natural ingredients and suitable for all skin types including sensitive skin.
Looking for neck firming creams that really work? Try this best firming neck and decollete cream, a good neck firming cream for the neck that works! Payless with great results too.
Indeed a superb firming cream every woman should look for that brings back the youthful look!
A superb cream that makes you 10 years younger
Neck skin is one of the first spots to show signs of aging, such as wrinkles, sagging, spots, and dryness of the skin.

No matter how well you take care of your complexion and how youthful your face may look,

your neck can make you look older

than you really are.
Neck skin and chest area is an important spot for women appearance, 

turn back time with this powerful and good results anti-aging neck cream.

Buy and try now this amazing neck and chest cream that is made from high-quality natural ingredients, suitable for all skin types and for all ages

Keep women's neckline and chest for a sexy and gorgeous look.
Features:
Ideal for anyone experiencing signs of aging such as dryness, loss of firmness, and crepe skin.

A transforming neck and chest firming super cream,  quick absorption, and instantly moisturizes your skin.
Rejuvenate and smooth the neckline, reduced horizontal lines and the appearance of fine lines and wrinkles on the neck, and decolletage skin by reducing the appearance of fine lines and wrinkles.
Multiple effects for a sexy neck and beautiful decolletage, improves skin's elasticity, hydrates and revitalizes the look of the skin for a supple and youthful appearance.
Firm and tighten sagging skin for a smooth look that is envious. Hydrates the decolletage skin to reduce the look of horizontal lines.

Use for all skin types and all ages. A firming and anti-aging cream that is value for money that is great for daily routine body care.
1 × 30 g Neck & Decolletage Cream / Neck Wrinkles Cream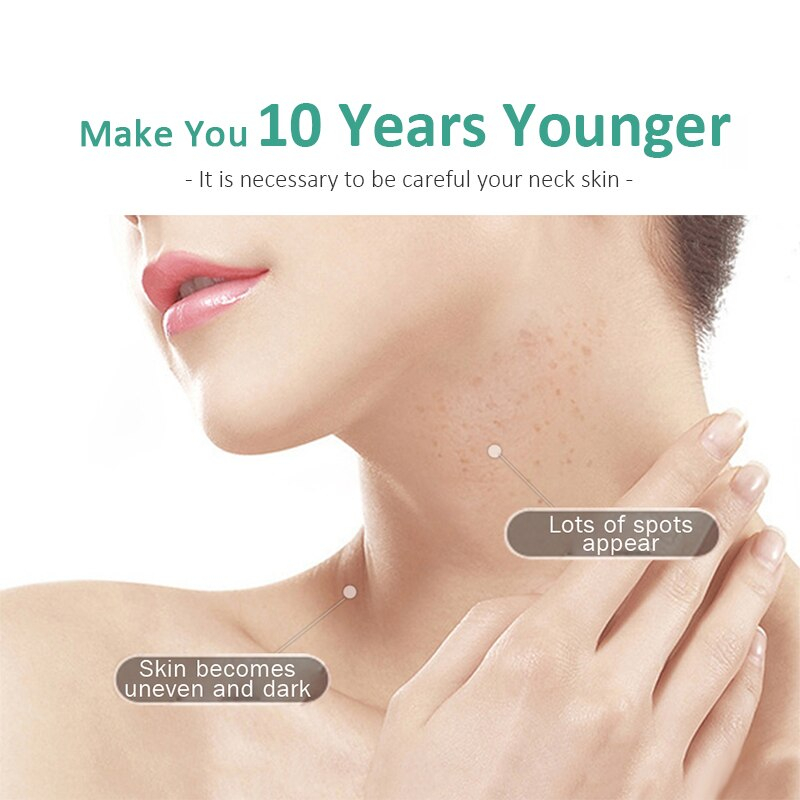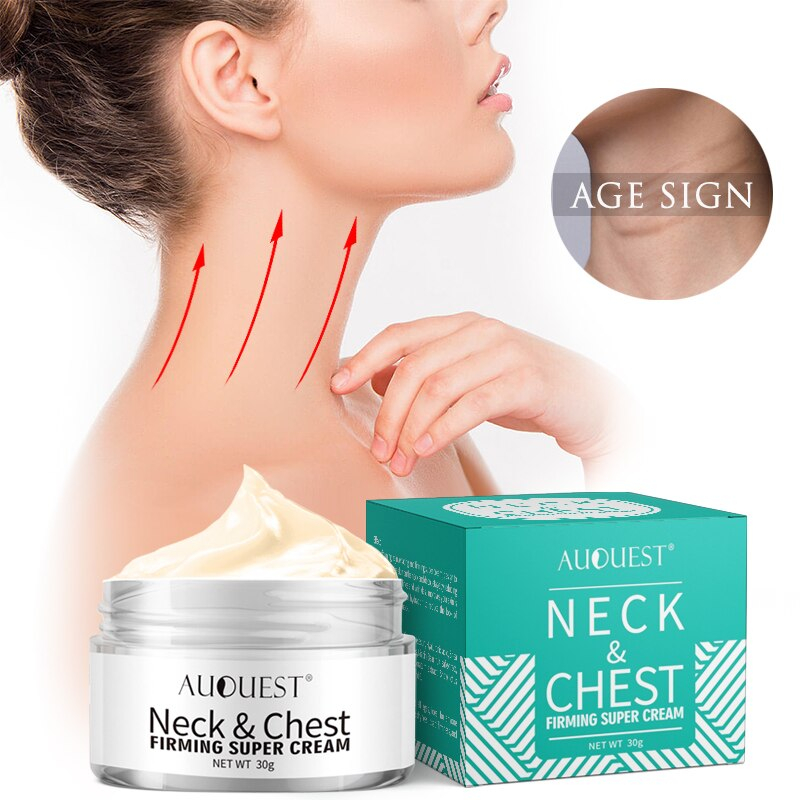 Ingredients:
Aqua, Glycerin, Olive oil, Collagen elastin, Hyaluronic acid, Shea butter, Seaweed extract, Ceramides, Niacin, Bear fruit leaf extract, Rhodiola root, Polygonatum odoratum extract, Snow lotus extract, Xanthan gum, vitamins A and E.
Applications:
Step 1: Scoop a blueberry-sized amount from the jar, rub between fingers to warm and diffuse product.
Step 2: Apply a thin even layer to the front of the neck using gentle and upward strokes.
Step 3: Using the same method, apply another layer along the sides of the neck and jaw line.
Step 4: Apply cream to the decolletage in a circular motion.